Hi everyone!! The next train is Commercial Use Only!! Theme is Autumn Blessings!! If you would like to join email me:
jessicawoods1@yahoo.com
with
NOVEMBER TRAIN
in the subject line.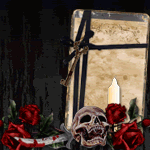 I was going to do FULL size items only BUT TAGGER size is ok too, as I don't want anyone left out. You must put on the preview what size it is!
Requirements:
Size no smaller than 1500x and no larger than 3600x
It has to be created by you, extracted by you, or CU4CU item.
One item, Several Items or a Kit is Ok!!
Papers, Overlays,Elements, Word Art or Alphas are all welcome!! Get Creative...just make it the Autumn Theme (thanksgiving, autumn...all work for this train).
Previews are due before the train takes off, on WEDNESDAY, OCTOBER 28th!! Please send me an attachement of your preview.
Train takes off at NOVEMBER 1st!!
Autumn Blessings: Color Palettes (Use one or both)