Our next Blog Train is open for Designers!! September Blog Train will be an anything goes train. Personal Use and Commercial Use is welcome!! You only have to have them posted for 15 days for free and then you can do what you like with them. Email me at:
jessicawoods1@yahoo.com
make sure to put in the subject line: BLOG TRAIN.
What ever you would like to contribute, 1 Item, a few items or a kit are all greatly appreciated! Just make sure to place on your previews what size it is Tagger or Full Size.
It will be an Indian Summer theme, with warm end of summer/fall colors. Feel Free to go with any of the colors in this palette below.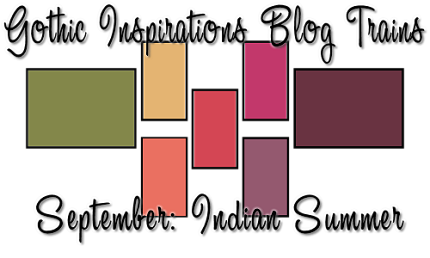 Most importantly is to remember this is fun, and it promotes your work. So enjoy and take your time in creating! WoOt!
Cut off to join the train is Tuesday, August 25th with Previews due Thursday, August 27th!If you would like to join please let me know! My Email is:
jessicawoods1@yahoo.com
make sure to put in the subject line: BLOG TRAIN
*Please note that I do not add you to the blog train if your in the update group you need to let me know you would like to participate as we have many of us that join some times and not for the others. So please let me know. Hugs, Jessica