This next Blog Train is now open for CU Designers to join up!!
EMAIL TO JOIN:
jessicawoods1@yahoo.com
make sure to put in the subject line:
AUGUST CU BLOG TRAIN
or leave me a message to this post, with your email.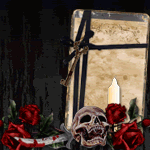 ALL CU IS WELCOME, You do not have to go by the theme provided but if you want that challenge see below or just have fun and go with the colors if you like. :)

*The theme is is Summer Festivals/Carnival/Circus, you get the point!! It can be simple shapes or items or detailed! You can make one item or a kit for this train.

So let's see what we can come up in that style of theme!! All of us like a challenge!!

Ideas:Hmmmm clowns scare me...but sooo many options...hot air balloons, fun house, swirlys, cotton candy, balloons, clown shoes, funnel cakes, icecream...

*Theme not necessary to follow.
*Color Palette for those who want to colorize is below!
*All CU items have rules: Create your own from scratch or CU4CU is ok.
*All previews must state what size your item or items are: Full Size or Tagger Size
*Previews are required several days before the train kicks off.

Just ask if you have any quesions.

jessicawoods1@yahoo.com