Hi everyone!! The next train is an ANYTHING GOES TRAIN.
Theme is
FALLING
FOR
ELIAS
! So create with a Fall or Halloween theme in mind, just make sure you use the color palette above and/or colors in the image below.
If you would like to join email me:
jessicawoods1@yahoo.com
with
OCT BLOG TRAIN
in the subject line.
I originaly got the color idea for the palette from his
Halloween Witch
PTU Tube, used in the tag below. My friend Jill with:
Created By Jill Scraps
came up with the fab theme name!
Elias Chatzoudis
is a very talented artist and has been a favorite of mine for many years. Please visit his sites to see his talent. Please note that some of his work is AC natured. ;)
You can see his official site here:
Elias-Design
And purchase his tubes here at:
My PSP Tubes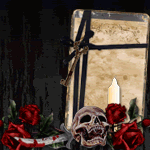 Requirements:
Please do NOT include any of Elias Chatzoudis art work in your kits!
One Item, Several Items or a Kit are all welcome.
CU or PU Ok.
Tagger Size or Page (Full) Size are both ok.
Previews must state what size it is: Full or Tagger.
Please include your T.O.U. in your kit.
Kits, Papers,Templates, Masks, Clusters,Overlays, Elements, Word Art or Alphas are all welcome!! You name it get creative...just make it with the colors is all I ask!
Previews are due several days before the train takes off, on
SATURDAY, SEPT. 25th
!! Please send me an attachment of your preview no later than that date either through the yahoo group or directly to me.
Train takes off at OCTOBER 1st (USA Time) and you must have your download links posted no earlier and no later than that date.
Items must be up through the 15th of each month, then your free to do what you like with them.
This train is going to be wicked fun one! Come join in!
My tag I created below is using Elias's
Halloween Witch
PTU Tube.