WoOt!! It's now time to get ready for the next Blog Train and it's Christmas!!
The Name of the Train is Holiday Wishes, but you can name your kits whatever you like as long as it's Christmas themed!! Come join the next train!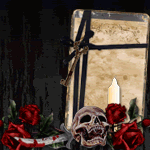 *Personal Use, Commercial Use, Full Size, Tagger Size, One Item to A Full Kit, is all Ok for this Blog Train!!
*Two color palettes to choose from use one or both.
*Your part has to be posted for free for 15 Days. Then you can do whatever you like with them.
*Please make sure what size is notated on your preview as well as PU or CU!
*Previews have to sent to me no later than November 28th, 2009 (SATURDAY), 430x430 is appreciated when you send.
*No Previews, means you will not be on this train. Remember Thanksgiving is the 26th, so please make sure your committed before joining!
*Train kicks off DECEMBER 1ST! No earlier posts than 9 p.m. on the 30th! I understand everyone wants Digi Free and Creative Hands to p/u but any earlier is a no go!
*If you need help using the scheduler in blogger please let me know.
Email me with DECEMBER BLOG TRAIN in the subject line if you would like to join.
jessicawoods1@yahoo.com