Welcome to another Gothic Inspirations Blog Train!
We dedicate this train to Jessica, who could not be with us this month due to relocating to BF Egypt where there's limited to no internet connection. We miss you Jess! This one's for you!
The "Thriller" Blog Train leaves the station on the 1st of October (USA Central Time).
Be sure to follow this blog to never miss a blog train and to always snag your favorite freebies! Xox
Jess
&
Jill
Jo with:
A Taggers Scrap
Annette with:
AW Design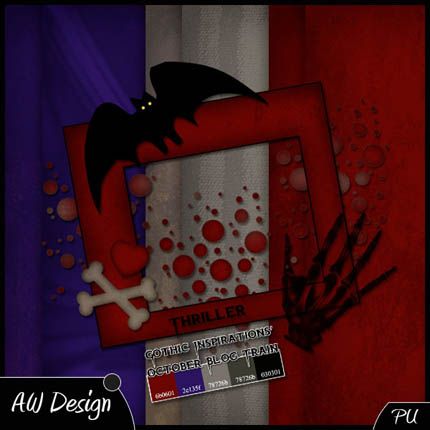 Becky with:
Becky's Creations
Jill with:
Created By Jill Scraps
Nikki with: Creative Intentionz

Crystal with: Crystals Creations

Daniela with:
DarkMoon's Dream
Deb with: Debs Design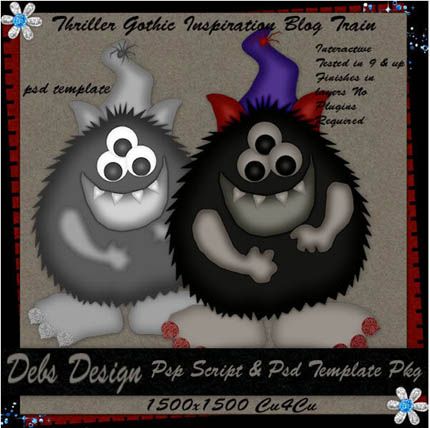 Dee with: Dees'Sign Depot

Stina with:
Designs By Stina
Sharon with:
Designs by SharonB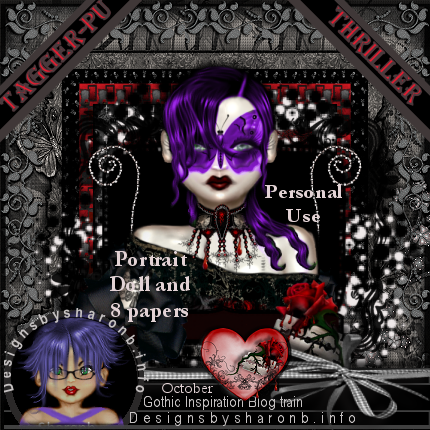 Dianna with: Digicats (& Dogs)

Elisa with:
Digital Designs by Elisa
Brenda with: Ditz Bitz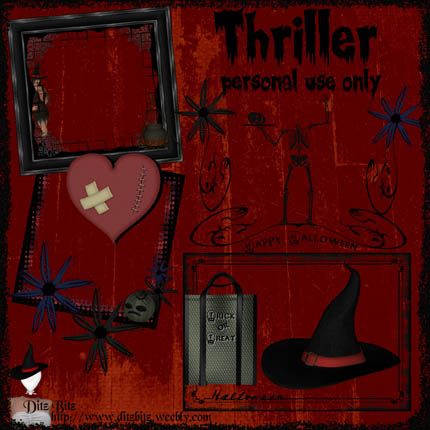 Em with:
EmJay Scraps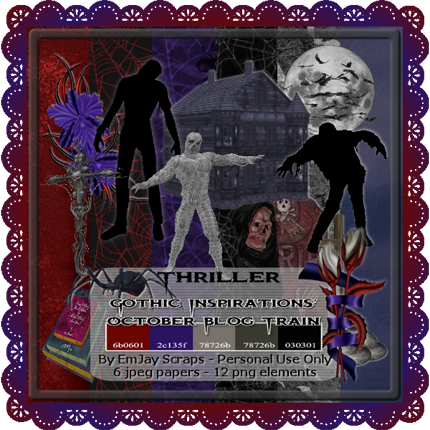 Holly with:
Freek's Creations
Victoria with:
Maitri Scraps
Sally with: Mythical Designs

Nette with: Nette's NightOwl Works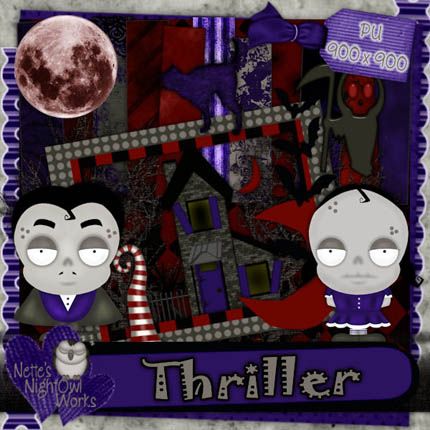 Edna with:
Miss Edna's Place
Pam with:
pamkez
Rieka with:
Rieka Rafita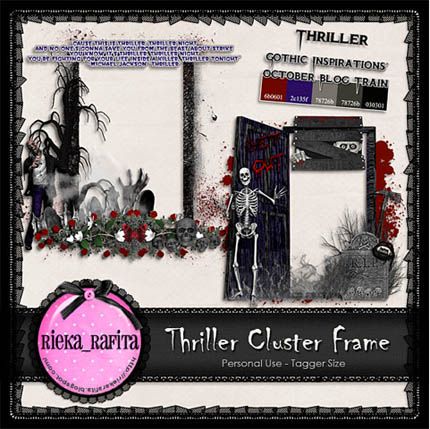 Kimberly with:
Scrap Rebellion
Kara with:
Sweet Cravings Scraps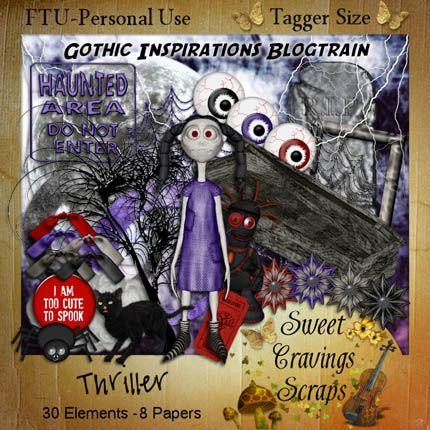 Edna with:
Vermont Angel Eyes
Sue with:
Wicked Creationz